Mark your calendars to join us at
The Bainbridge Bash!
This year promises to be a fun night out,
filled with dancing, games, raffles, great food and drinks.
New this year!
Fantastic silent auction items including:
Rolling Stones concert tickets,
Sounders club seat tickets with a behind the scenes tour of Century Link Field,
a Parent Date Night Package, and more…
2019 Bash Menu for the evening will be provided by
Proceeds will support Peacock Family Services. 
Pre-Registration for this 21+ event is required.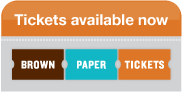 Tickets are $50 each or two for $90.
If you are unable to attend,but would like to support Peacock Family Services, donate now.
Peacock Family Services strives to be a leader in building a healthy community by combining parent/teacher education, family support services, content-rich early childhood education and care, and meaningful interactions with nature for school-age children.
Help us achieve our vision that the children of North Kitsap County will reach their full potential, nurtured by families and caregivers who feel supported, informed, and connected. For questions regarding sponsorship opportunities, contact Kathy Haskin, Peacock Family Services' Executive Director at 206-780-1505 or download the 2019 Bainbridge Bash Sponsorship Packet.
Peacock Family Services is grateful for the support from our community sponsors!
"What the best and wisest parent wants for his own child,
that must the community want for all its children."
John Dewey