A Community of Support for Early Learning

Friday, October 6, 2017
6 pm – 9 pm
Bainbridge Island Museum of Art, Auditorium / Bistro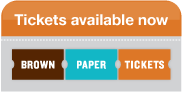 Register now and plan to join us at our upcoming Peacocktail Party on Friday, October 6th at the Bainbridge Island Museum of Art. We have amazing plans for a delightful and insightful evening, with sumptuous seasonal fare, delicious drinks and important conversations.
This year, Peacock Family Services will bring together a community of voices in support of early childhood education. We will gather once more for an hour of cocktails and conversations before transitioning into the auditorium for a chance to discuss our community's common goals, along with current challenges and opportunities, in the field of early childhood education.
Whether you are a parent, teacher, practitioner, service provider, community member, or elected official, we hope that you are able to save this date and plan to attend, helping us create a collective impact on one of the most important issues for our families and community.
Help us take our next steps toward the future milestones for all of our children by attending the 2017 Peacocktail Party.

Catering by Simply Bainbridge
Help us thank the following event sponsors for
supporting the families and educators in our community.

For information on sponsorship opportunities, click here.
"What the best and wisest parent wants for his own child,
that must the community want for all its children." John Dewey


Can't attend, but want to contribute to Peacock's community efforts?
Visit our Donate Now page to make a tax deductible donation.